Blog for the Silicon Valley Chapter of F-100 Elite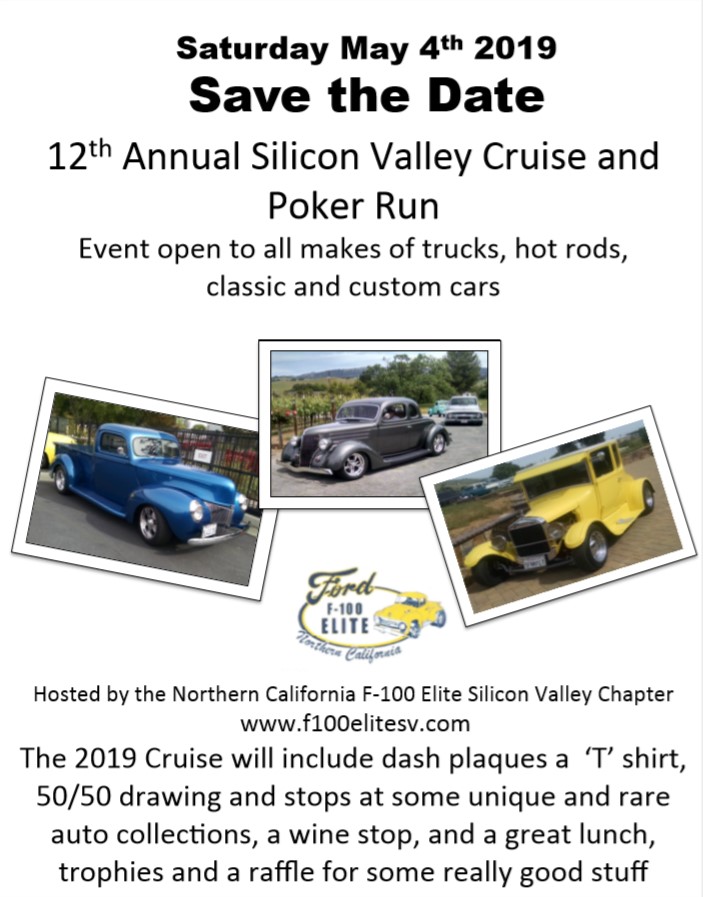 It's time to get ready for our 12th annual Silicon Valley Cruise and Poker Run! We have been working hard to make sure this year's event is fun for car fanatics and the whole family.  Registration begins at 8:00 AM at Canepa's Automobile Museum and the cruise will start at 9:00 AM. For more information contact Vern at 408-568-3734 or J...
Read Full Post »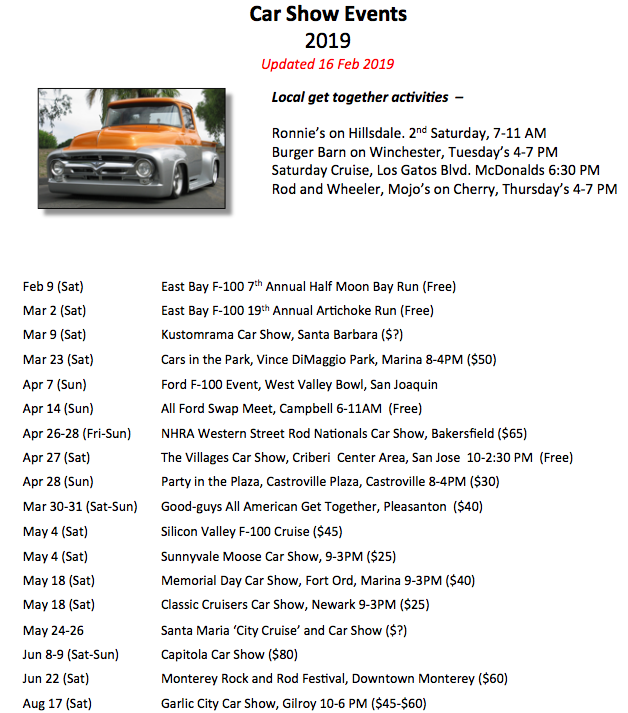 Special thanks to Vern for creating this great list of car shows for the first half of 2019. We are especially looking forward to the F100 Elite events!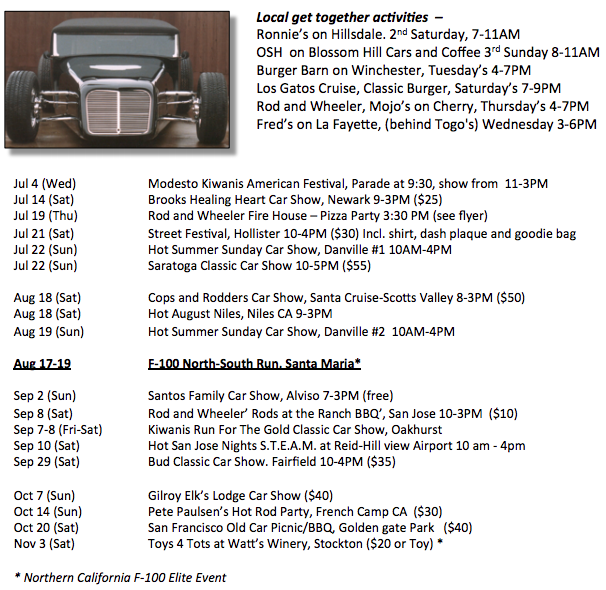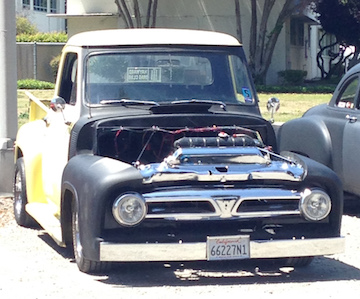 I originally bought my '54 F-100 in 1978 to tow my '57 Chevy to various drag strips. When I bought, it had a camper shell, was painte...
Read Full Post »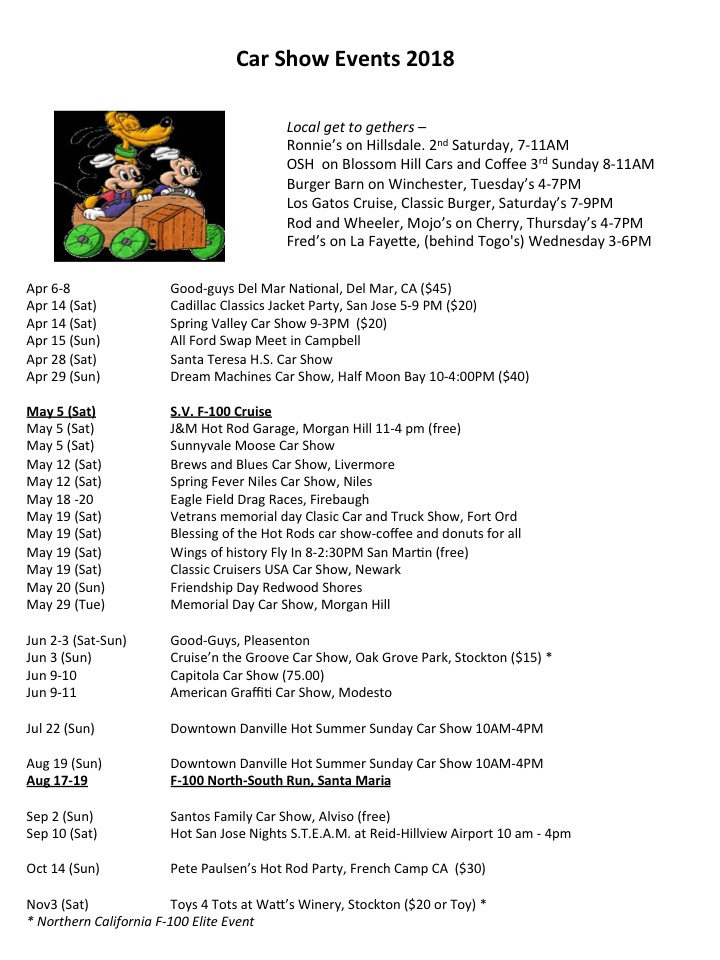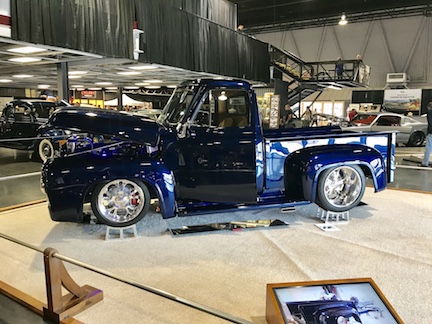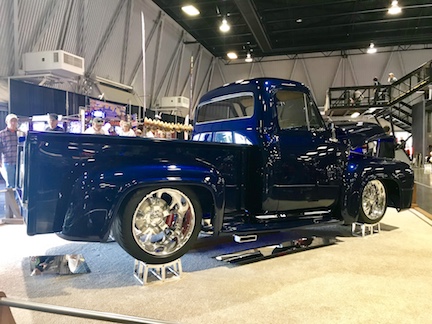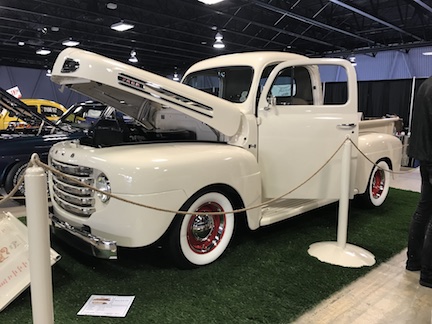 On Friday 2/16 I drove up to...
Read Full Post »
The 48th Annual North South Run Entry Form is now available!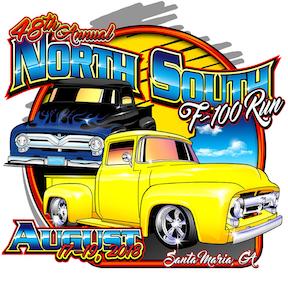 Ford F-100 Elite of Northern California & Pickups Limited of Southern California once again present the oldest running event in the world that highlights the 1953 through 1956 Ford F-100 pick...
Read Full Post »
First a little background- Every once in a while I would see an F1 pickup on theside of the road, in a driveway or parking lot and wondered if the owner would beinterested in selling. Sometimes I even left a note on their windshield with myphone number. I never got a call. Sometime back in 87 I had made a shortcutfrom Winchester over to Pollard on Hacienda and there it was, a 'For Sale' signon a genuine Ford F1. It was in reas...
Read Full Post »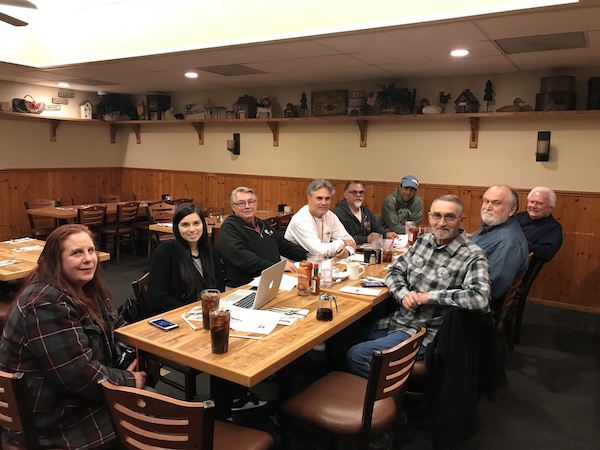 On January 2nd the Silicon Valley Chapter of F-100 Elite held their first meeting of 2018!